Body area
UNESCO World Heritage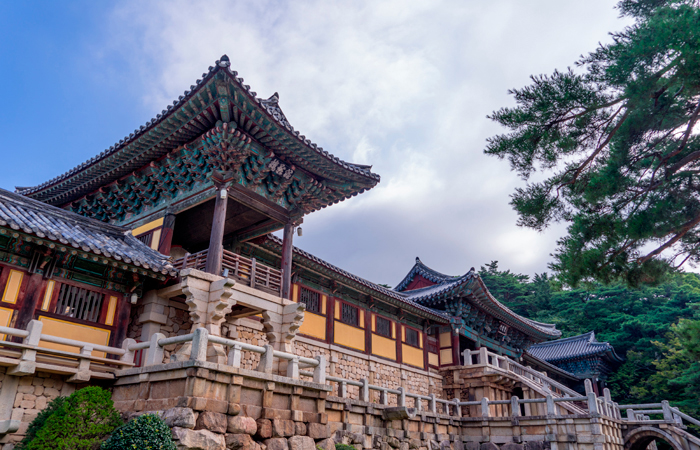 Bulguksa Temple

As Buddha's palace that expresses the ideal of Buddha-land in harmony and balance, it is the essence of the unified Silla's culture achieved by the science and aesthetics of the Silla people. It is also a world's tourist attraction registered as a UNESCO World Heritage Site on December 9, 1995.
Address385, Bulguk-ro, Gyeongju-si
Tel054-746-9913
Operating hours7:00-18:00 Open all year around
Admission Fees5,000KRW
Dabotap

Dabotop is a stone pagoda that shows the extremes of the formative art of the unified Silla era. Facing the Three-story Stone Pagoda, it is located on the east side of the two towers and is egistered as National Treasure No. 20.

Cheongun-gyo·baekun-gyo

It refers to the bridge connected Jahamun Gate towards Daeungjeon Hall and has a symbolic meaning that it links to the world of Buddha. It is composed of thirty-three stairs which symbolize hirty-three worlds of Buddhism.
Seokguram

It is the highlight of united Silla's Buddhist art that expresses the soft and beautiful appearance of Buddha with coarse granite. It is registered as National Treasure No. 24 and was as UNESCO World Heritage Site on December 9, 1995.
Address873-243 Bulguk-ro, Gyeongju-si
Tel054-746-9933
Operating hours7:00-17:30(varies according to season)
Admission Fees5,000KRW
Seokguram Panorama

A stone cave of Gyeongju Seokguram is located on the hillside of Tohamsan Mountain in Gyeongju city, Gyeongsangbuk-do, Republic of Korea. It is a stone cave on the hillside of Toham Mountain. It was made by Kim Daesung who was 51 years old at that time in the 10th year of Silla's King Kyungdeok when he started building. He completed it 20 years later.

11 Days Kannon Bodhisattva

11 Days Kannon Bodhisattva, just behind Buddha, is Bodhisattva who has 11 faces to enlighten mankind and is the most benevolent Bodhisattva amongst Bodhisattva symbolizing Mahayana Buddhism.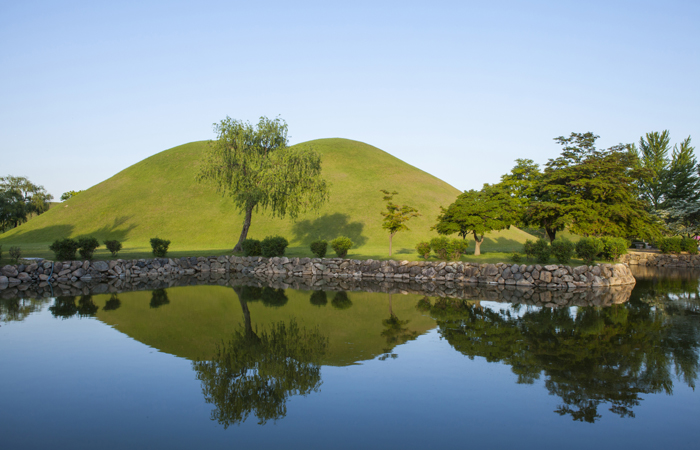 Daereungwon

It is a shape that the whole city is gently embraced by huge old burial mounds of the high-status class such as Silla's kings, queens, and aristocracy. And it consists of the Royal Tomb of King Michu, a part of Daereungwon Royal Tomb, Five Royal Tombs, Dongbu Historic Area, and Jaemaejeong Well. Many works of art showing the essence of Silla culture have been excavated.
Address104-1 Hwangnam-dong, Gyeongju-si
Tel054-779-8585
Operating hours9:00-22:00
ParkingSmall vehicle parking 2,000KRW / Large vehicle parking 4,000KRW
Cheonmachong

It is the No. 155 old tomb, and the only tomb of Daereungwon Royal Tomb that is open to the public. It's presumed to be the tomb of King Jijeung, the 22nd king of Silla, and precious relics were excavated, including a large, ornate crown, and Maldarae with a celestial horse.

Tomb of King Michu

It is the tomb of King Michu, the 22nd king of Silla. It is well maintained and preserved in the middle of Daereungwon Royal Tomb, Gobungun Hwangnam-donng, Gyeongju City. It's located with Sunghyejeon prepared to offer ancestral rites for the Kings.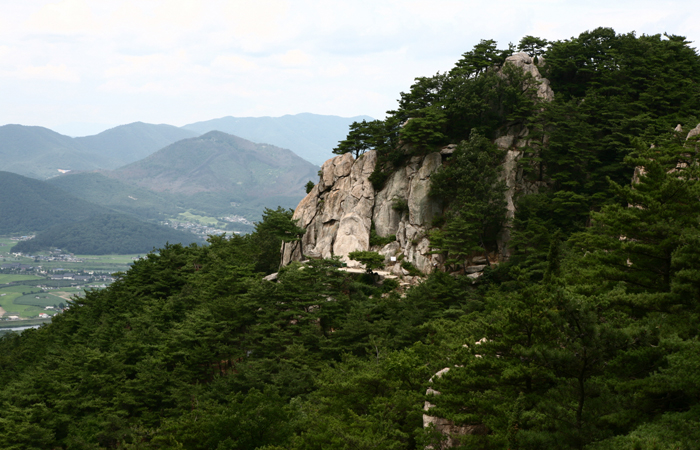 Namsan

Filled with the wishes of the Silla people, it is a place where Silla people's long history, aesthetics, and religious rites are sublimated into art. There are as many cultural heritages scattered around each valley and hillside as called an outdoor museum.
Address162-27, Noseik-dong, Gyeongju-si
Tel054-777-7142
Operating hours9:00-16:00(Namsan Information)
Websitewww.kjnamsan.org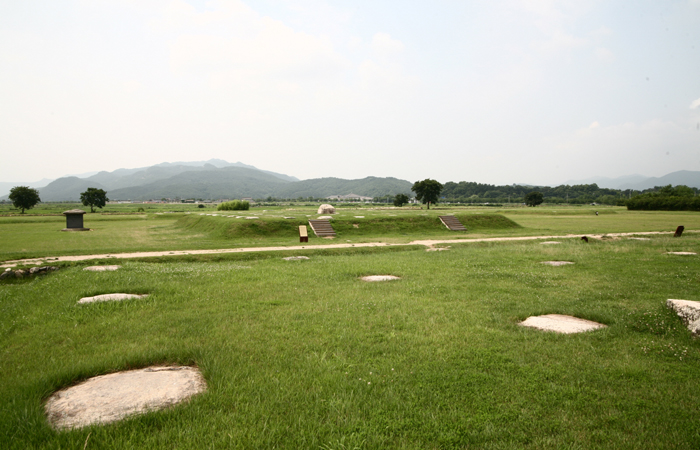 Hwangryong·Sansung

There is the Hwangryongsa Temple site recorded in The Heritage of the Three States, but now left the only vestige behind, and the Silla's temple built on top of Myeongwhalsan Mountain with about 6km radius. Silla's fortification was sent to and influenced Japan. More than 40,000 excavated relics are valuable data to research the Silla Era.
AddressGuwhang-dong, Gyeongju-si Hwangryongsa / CHeongun-dong, Gyeongju-si Sansung
Tel054-779-8585
Operating hours9:00-22:00
Admission FeesFree parking
Bunhwangsa Temple

Built in the 3rd year of Queen Sunduk's regime (634), it is a temple that Wonhyo, a priest of virtue and Jajang. It is a historical temple dating back to 1,400 years, with the remains of Majeon Stone Pagoda, Hwajaengguksa Memorial Stone, amrryongbyuneo Well, etc.

Hwangryongsa Temple History and Culture Center

Located in the Hwangryongsa Temple site, it's the place where you can see and learn the history of Hwangryongsa Temple. Related videos are played in the 3D audio-visual room, and there is a restoration of a reduced model of the Nine-story Wooden Pagoda in the Hwangryongsa Temple site.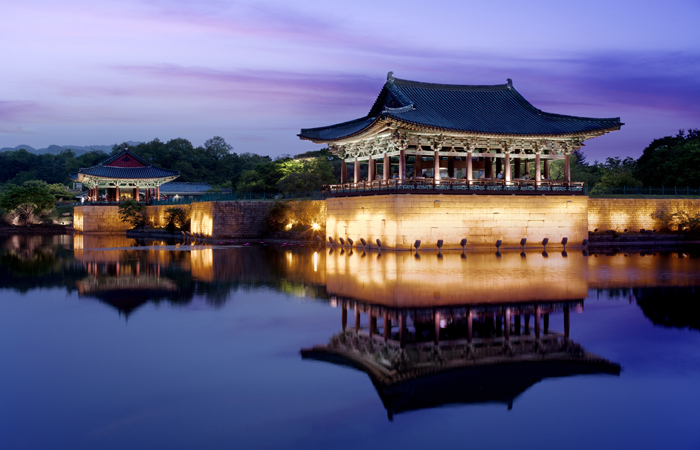 Wolseong

The ruins of the Wolseong, the palace of the Silla dynasty and the center of politics and culture, were also called New Wonlsung (meaning the crescent moon) since the shape of the site looked like the crescent moon. Although thousands of years have passed, many outstanding cultural relics still remain that anyone can guess the science, technology, and creativity of the Silla.
Address387-1, Inwang-dong, Gyeongju-si
Tel054-779-8743
Operating hoursOpen for 24 hours
Admission FeesAdult 2,000KRW / Youth 1,200 / Child 600
Cheomseongdae

It is the oldest astronomical obser vator y in the East and the construction that reflects the scientific spirit of the Silla people. Each stone has a high symbolic meaning. It is known as the oldest observatory in the East.

Donggung Palace and Wolji Pond

It is an artificial pond in the royal villa of the Unified Silla era, showing the outstanding landscape architecture of the Silla people who made the narrow pond feel as wide as the sea. The night view is very beautiful.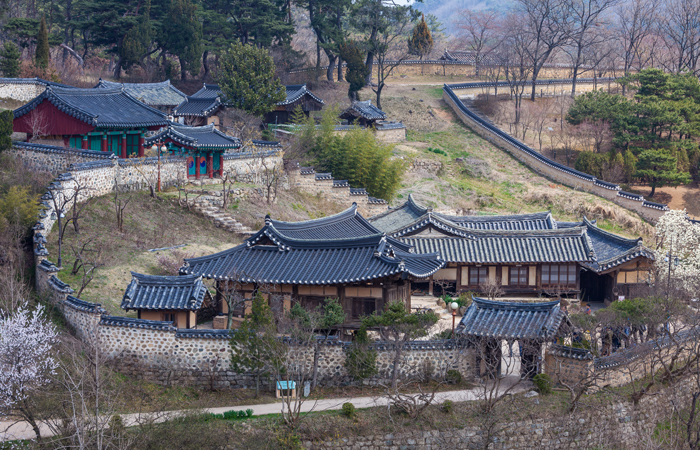 Yangdong Village

As Korea's largest Banchon village with 500 years of tradition, old antique houses still remain including high-class houses in the Joseon Dynasty. You can experience traditional culture and food in this historic village of Korea. It has the largest size and the long history amongst traditional fold villages.
Address93, Yangdongchon-gil, Kangdong-Myeon, Gyeongju-si
Tel054-762-2630
Operating hours9:00-19:00 / Culture Hall is closed on every Monday
Admission FeesAdult 4,000KRW / Youth 2,000KRW / Child 1,500KRW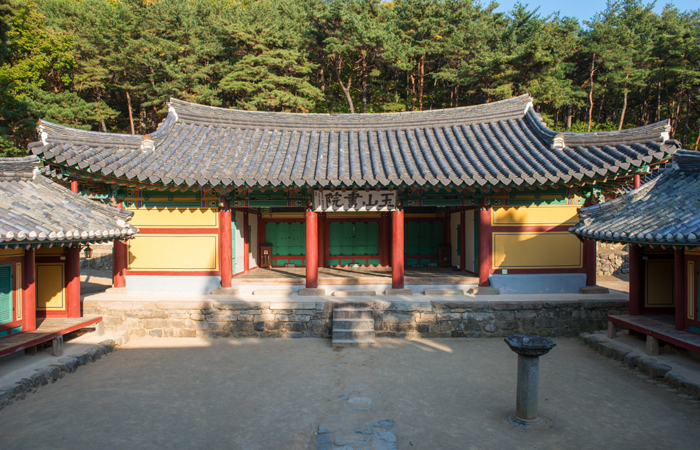 Oksan Seowon

It is a Seowon that was established in honor of the scholarship and virtue of a civil servant, Lee Un-jeok (Heojae) in King Jungjong's regime in the Joseon Dynasty. In terms of building disposition and the style of architecture, Oksanseowon Confucian Academy is free and also formal with restrained forms so that it presents an original institute focusing on academic research.
Address7, Oksan-ri, Angang-eup, Gyeongju-si
Tel054-761-2211
Operating hours9:00-18:00(varies according to season)
ParkingParking available
Hahoe Folk Village

It is the representative lineage village in Korea where the Ryu family from Pungsan has lived for 600 years. It also produced a great scholar such as Ryu Seong-ryong (Seoae). Since Queen Elizabeth II visited, this Korean historical and cultural village has gained more popularity.
Address40, Haheojongga-gil, Pungcheon-myeon, Andong-si
Tel054-853-0109
Operating hours9:00-19:00(varies according to season), Open all year around
Admission Fees5,000KRW
Seonyu Julbulnori

It is a game that an aristocrat enjoyed on July 16th by the lunar calendar in Hahoe Folk Village, Andong in the past. When flames sparkle and fall off, you can enjoy this scenery with classical grace and dignity. It's the essence of the game culture of aristocrats.

Hahoe World Mask Museum

Located at the entrance of Hahoe Folk Village, this museum owns and exhibits 250 Korean masks and 250 foreign masks, allowing you to compare and enjoy different mask cultures in the East and the West.
Bongjeongsa Temple

This temple was built in 672 of the unified Silla's era (the King Munmu's regime) when Buddhist culture bloomed. The temple was named after the story that when Buddhist master Neungin who was the founder folded signal fire with paper and flew it, and it came down from the sky. It's known as the oldest wooden construction in Korea.
Address222, Bongjeongsa-gil, Seohu-myeon, Andong-si
Tel054-853-4181
Operating hours6:00-19:30(varies according to season), Open all year around
Admission Fees2,000KRW
Geukrakjeon

Hall of Paradise is Korea's oldest wooden construction that exists in the present days. Although it is a building of the Goryeo dynasty, it includes the style of architecture of the unified Silla which is the previous era.

Daeunjun

Since a record was found that Daeungjeon Hall, the central Buddhist sanctum of Bongjeongsa Temple, was repaired in King Sejong, it's regarded to have built previously. It is a precious resource that preserves the style of building from the Goryeo dynasty' Dapo Type.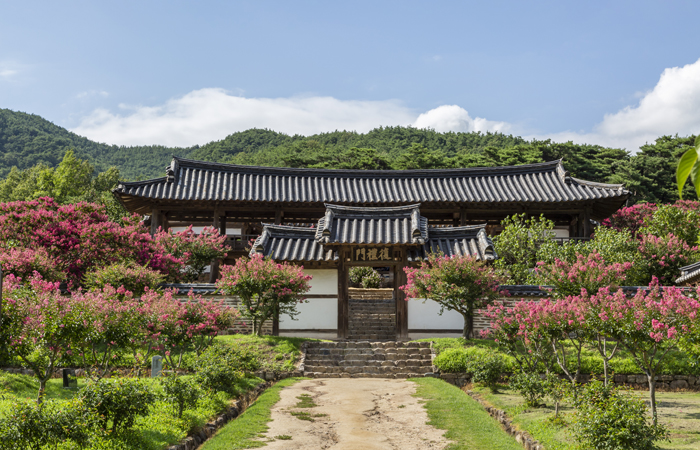 Byeongsan Seowon

Facing the rocky cliffs of the Nakdong River, Byeongsan Seowon is famous for its exquisite scenery and outstanding architecture. It is also famous for preserving the typical appearance of Sewon. There are about 3,000 books of 1,000 kinds of literature.
Address30, Byeongsan-ri, Pungcheon-myeon, Andong-si
Tel054-858-5929
Operating hours9:00-18:00(varies according to season)
Admission FeesFree
Mandaeru

Blending so well with the opposite mountains, Mandaeru has picturesque scenery to bring people to sit and take a look at any time. When you take a long in distance, the building has a temperament of the classical scholar.

Bokryemun

This is the first front gate of Byeongsan Seowon. Bokrye is a word derived from the phrase, "It is benevolence to lower the self and return to the proprieties.".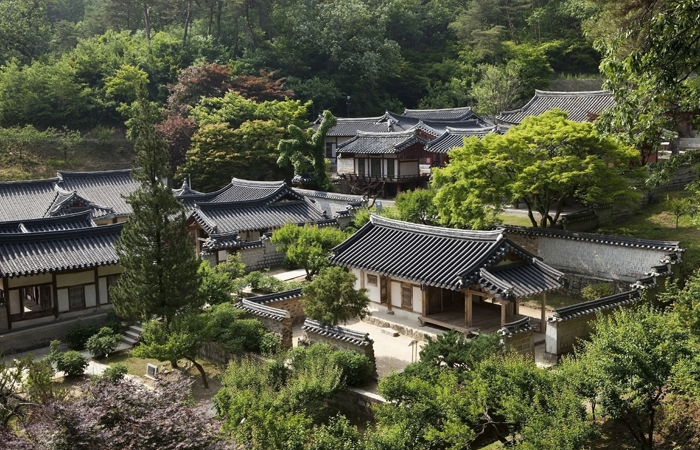 Dosan Seowon

Built to commemorate and honor Korea's greatest Confucian scholar Lee Hwang (Toegye), it is surrounded by lush pine woods and full of sapidity and lyricism. Overall, it reflects on an attitude of classical scholars who are simple, plain, and study.
Address680, Togye-ri Dosan-myeon, Andong-si
Tel054-840-6599
Operating hours9:00-17:00(varies according to season)
Admission FeesAdult 1,500KRW / Youth 700KRW / Child 600KRW / Free on every last Wednesday
Sangdeoksa

Located at the very back of the Dosan Seowon Confucian Academy, Sangdeoksa Temple is a shrine dedicated to the mortuary tablet of Lee Hwang. As it was a traditional building of the Joseon Dynasty built simple and very plain, it should be preserved well as a cultural asset.

Okjingak

Okjingak exhibits many artifacts, including pillows and seats, used by teacher Toegye while he was alive. It is an exhibition hall to feel the teacher's dedication to academic research and education for students.
Buseoksa temple

Located in the middle of Bonghwangsan Mountain, Buseoksa Temple was the place where Buddhist master Euisang received the king's command and taught great teachings of Hwaom in the 16th year of King Munmu (676) from Silla. There are many cultural assets including Muryangsujeon Hall, Korea's oldest wooden construction.
Address345, Buseoksa-ro, Buseok-myeon, Yeoungju-si
Tel054-633-3464
Operating hours7:00-18:00, Open all year around
Admission Fees1,200KRW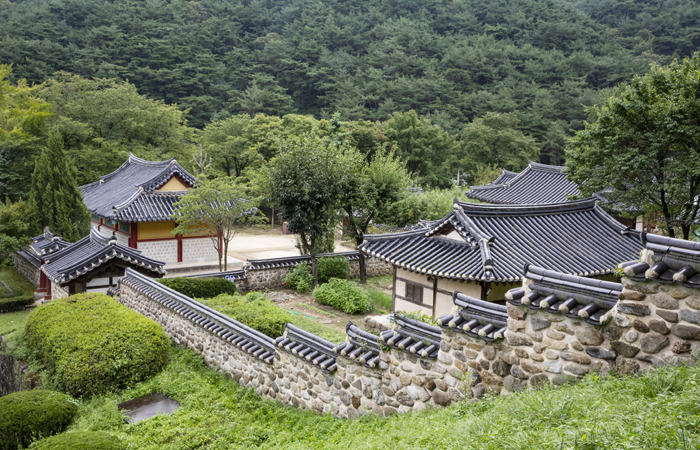 Sosu Seowon

Punggi's governor, Ju Se-bung established the shrine to perform the ancestor rite for An Hyang in 1542 and as he taught students of Confucianism, he named it 'Baekun-dong Seowon.' It is Korea's first Seowon with a private fund named by King.
Address152-8, Naejuk-ri, Soonheung-myeon, Yeoungju-si
Tel054-634-3310
Operating hours9:00-18:00(varies according to season)
Admission FeesAdult 3,000KRW / Youth 2,000KRW Child / 1,000KRW / Free on every last Wednesday
TOP